The sixth annual Cannabis World Congress & Business Expo (CWCB Expo) is slated to take place at the Hynes Convention Center. Scheduled for October 24–26, 2019, this three-day business-to-business event is centered around legalized cannabis.
Hosted in Hall A of the convention center, convention goers will enjoy workshops, addresses, presentations and an expo experience supported by industry-leading technology and services at one of the best located convention facilities in North America. And because the convention center is located in in the heart of Boston's charming and historic Back Bay neighborhood, attendees have plenty of entertainment, eating and exploring options to fill their down time as well.
The CWCB Expo brings together individuals from diverse fields who have a passion for the cannabis industry, including business owners, lawmakers, medical professionals, entrepreneurs and investors. Promising a great ROI for guests, the three-day event will include speakers, workshops, exhibits and networking opportunities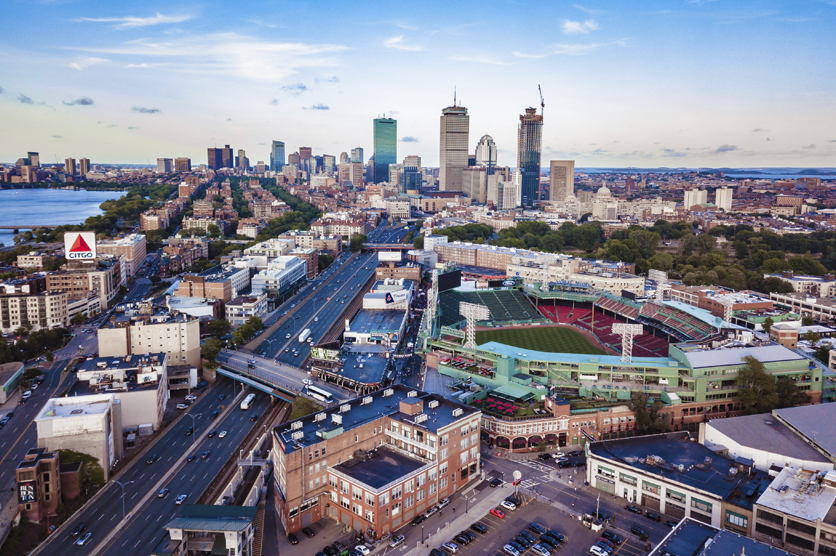 With 100+ speakers and a sold-out exhibitor floor, this must-attend expo is one of the best ways to learn from other professionals about the challenges and developments facing cannabis businesses as the industry continues to take shape. Starting off the Expo will be an Industry Update from Bethany Gomez, managing director of the Brightfield Group. In her update, Gomez will offer a complete overview of the CBD and cannabis landscape, including consumer, market and regulatory development.
Following the update, the Expo agenda is packed with inspiring speakers that will cover topics ranging from "Raising Capital and Vetting Capital Raises–For Investors and Entrepreneurs" and "How Patents Will Drive Cannabis Innovation Around the World" to "Know Before You Grow: Federal and State Laws for Selling Hemp and CBD Products" and "The Evolution of the Cannabinoid Consumer: Spotlight on the Northeast."
The Expo also features two insightful workshops. The first workshop is presented by Clover Leaf Academy and hosted by Clover Leaf University president Chloe Villano. Titled "Cannabis Investing 101," the workshop identifies national business opportunities, legislative parameters, associated risks, business models, regulations, due diligence and steps necessary to purchase, invest or open a cannabis business.
Presented by Medical Resource Association, the second workshop is titled "Clinical & Therapeutic Applications of Medical Cannabis" and offers a unique opportunity for physicians, physician assistants, advanced registered nurse practitioners, pharmacists and other medical professionals to expand their clinical working knowledge of cannabis. Attendees can earn up to six CME/CE credits.
Ideal conference goers will either represent some portion of the cannabis industry, be interested in breaking into the cannabis industry, be willing to provide professional services or be hoping to invest in the cannabis industry in some way. This diverse gathering of industry experts allows everyone to make the most of the networking opportunities available at the Expo. Networking can be initiated through the official events organized by the Cannabis World Congress & Business Expo, such as the Networking Mixer. In addition, guests are encouraged to network while attending Workshops or exploring the Exhibition Hall.
The Exhibition Floor is an invaluable component of the event. Dozens of exhibitors will be onsite providing information and collateral about the services and features they offer for those working in the cannabis space.
The expo has also garnered a number of high-powered sponsors. The diamond sponsor, Freed, is a prominent CBD company known for promoting healthy living. Other big sponsors include lanyard sponsor Zuber Lawler, a global law firm, and emerald sponsor, GrowEx.
The Cannabis World Congress & Business Expo is the place to be if you're a professional involved in the cannabis industry. Beginning with top-notch speakers from dozens of fields to its carefully planned workshops and networking events, attendees should expect to leave the Expo with a greater understanding of how this industry is expecting to grow and change in the future as well as invaluable professional connections. Act now to secure a discounted spot at the Boston Cannabis World Congress and Business Expo 2019!
Cannabis World Congress & Business Expo
October 24–26, 2019
Boston, Massachusetts
CONFERENCE REGISTRATION
---
Conference Highlights
The expo is at the forefront of the business-to-business cannabis industry, devoted to helping guests make meaningful connections and grow their businesses.
Set to take place October 24–26, 2019, at the Hynes Convention Center in Boston, Massachusetts.
A schedule featuring more than 100 speakers, each experts in their respective fields.
The sold out exhibitor floor will feature a wide range of businesses in the cannabis industry.
Several workshops, headed up by some of the industry's finest, will be provided throughout the conference.
Multiple networking events are provided throughout the conference allowing guests to connect with a variety of industry professionals.