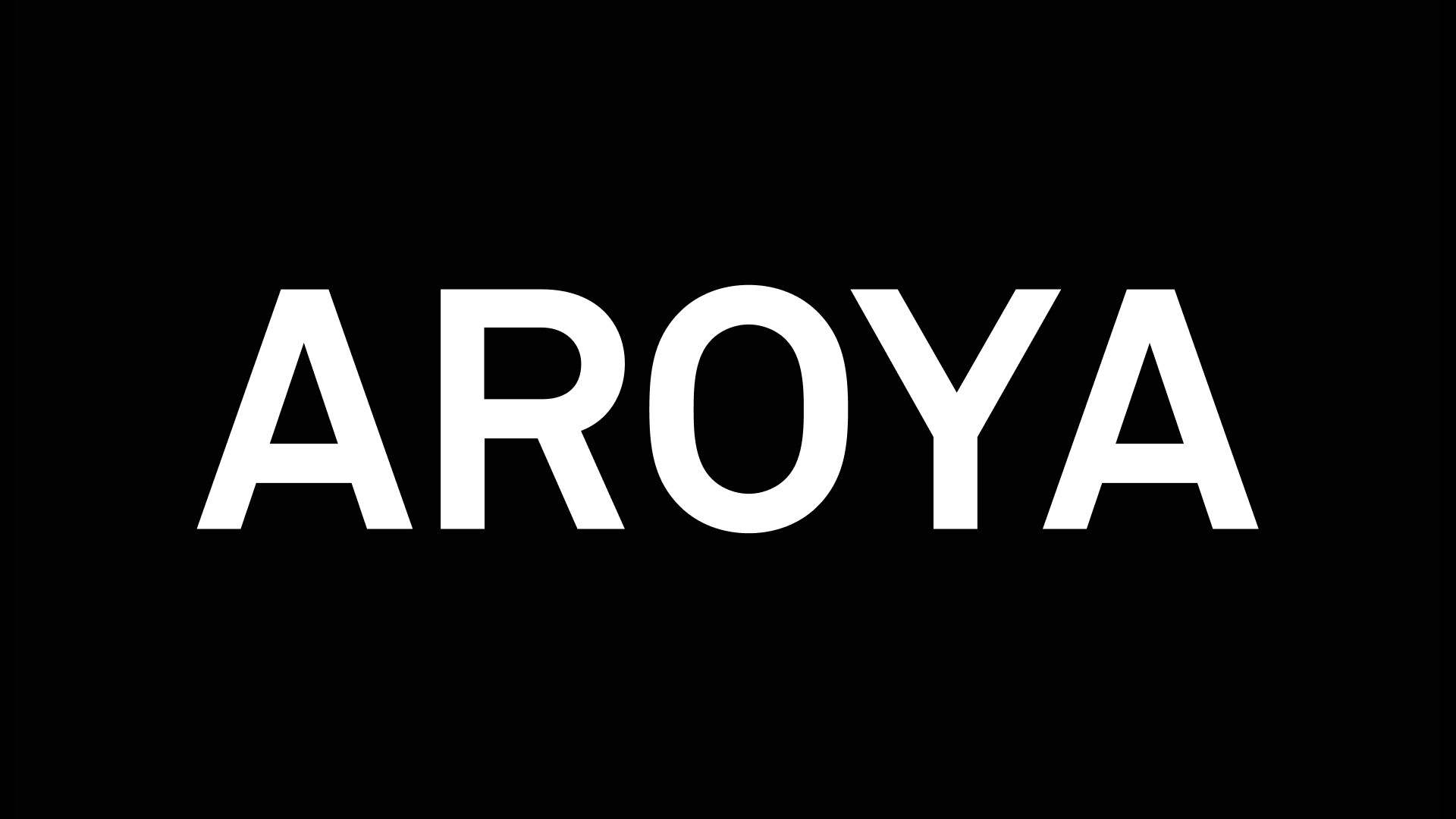 For cannabis operators, crop steering directs how their plants grow as well as their literal shape. Knowing how and when to manipulate light, climate and irrigation – the three foundational components of crop steering – is essential to balancing high yields and high quality.
Why do successful growers – from small craft farmers to the largest multistate operators – use data-driven and automated crop steering solutions? Because even the slightest adjustments to any number of factors can have huge effects on grows.
Data is the lifeblood of a plant growers, providing the intelligence to track how and when plants change from phase to phase and eliminate unknown variables, perfecting each run. The AROYA cultivation solution combines innovative hardware and software to deliver actionable insights from data, improving quality and yield – predictably and at scale.
With data-driven insights into each aspect of harvests, operators are empowered with the knowledge to not only increase yield per square foot, but also establish and employ repeatable best practices that ensure consistent quality. Identifying and adapting to various cues – from light, climate, and irrigation – encourages plants to produce bigger flowers with higher quality as well as finish getting their DNA out into the world before they die in an evolutionary selection process known simply by "stress."
Generative stress is targeted intentional environmental pressure that encourages a plant's behavior by focusing on reproductive parts. This not only finishes filling up space for future generations, but also removes unwanted elements like pests. In crop steering, this leads plants to produce almost double the count of bud sites. Also of note is that as every specific cultivar has its own feeding needs, automated crop steering maintains the balance between being too vegetative or too generative in terms of quality and yield.
Despite the increasing use of technology across the industry, many craft and independent farmers are sticking with their tried-and-true manual methods, like physically pouring run-off into milliliter cups, taking notes, and running tests by hand. And to their credit, they're having success.
Unfortunately, failing to embrace cultivation and production technology will be their demise. In addition to competition from larger operators, many smaller outfits have gone all-in with crop steering, advanced drying and analytics.
Using crop steering tech provides access to easy-to-use, comprehensive tools to collect, analyze, and understand plants on a new level. As a result, they can bring out the most sought-out features of each cultivar.
The ability to consistently deliver the highest-quality products to market is the key to keeping and growing your customer base.
AROYA's Cannabis Production Platform leverages crop steering solutions and cutting-edge IoT sensor technology to help plants grow better in different environments. Combining patented telemetry systems and software turns data into insights for each phase of growth.
Access to insights and analyses like rising terpenes, fluctuating THC levels, and total cannabinoids brings out the best of each strain. Hitting specific water content, moisture levels, and drying with precision brings the most out of cultivars.
For large operators like STIIIZY, AROYA makes it a lot easier to manage multiple facilities and assign tasks remotely, and to know if at any time a grow is operating outside of certain thresholds. Crop steering enables scalability and growth for STIIIZY, the third best-selling brand in the United States and the number one brand in California – the largest cannabis market in the world.
Analyzing historical records for each stage optimizes growth across all areas, which is how operators like STIIIZY consistently produce runs with higher yields while maintaining production levels and quality. AROYA's technology enhances cultivation practices – which are repeatable and are implemented in every STIIIZY facility.
Sean Oganesyan, Senior Vice President of Cultivation with STIIIZY, credits the company's success to data intelligence real-time insights secured from AROYA's Cannabis Cultivation and Production Platform, which allows him to manage multiple facilities from a single location.
"The concept of sensor density is important, as more sensors deployed across our grows ensures better results and data-driven decisions that eliminate unknown variables. I don't like variables. I dot all my i's and cross all my t's – that's my military background. I need answers, I need to know exactly what's going on, I need to be in full control of a situation, and that gave me control. That's why I'm comfortably sitting here and talking to you today. I'm not going around somewhere in a plane or flying to some different state because somebody messed something up in my irrigation."
"The communication with the AROYA team is fluid; we both understood what we must gain from each other, and this helps STIIIZY bring good products to the market."
AROYA's IoT sensors installed at customer facilities not only observes – but also enables digital interactions between stakeholders involved in every part of the cannabis cultivation process – from selecting nutrients to use during vegetative periods down to dietary instructions once flowerheads start forming on branches.
Cultivators rely on giving plants an ideal amount of light each day; the AROYA platform provides access to this data, delivering insights on exactly what percentiles lights need to stay at with specific plants and the amount of coverage within each room, allowing growers to adjust lighting quicker using data-driven decisions.
With BACnet access to AROYA with STIIIZY's fully controlled system, Oganesyan can communicate with his controls with AROYAs sensors to make decisions for plants based on real-time data and recipes assigned to specific cultivars, adjusting things like irrigation based on EC readings in a plant's substrate.
"AROYA gives me full control of my irrigation cycles," said Oganesyan. "I have the full analytics team behind it continuously monitoring multiple locations. All my grows are literally run through my headquarters in downtown Los Angeles."
Operators must be able to account for everything that's going on inside their facilities, and even if you have the tightest controls, there's still going to be variables that are just inherent to the cannabis industry, such as plant variation.
Oganesyan touted AROYA's differentiators and superior technology among the biggest selling points for selecting AROYA over other systems.
"If you got a company that makes sensors and you got all the other companies buying those sensors, white labeling those sensors and want to put their name on it, I just go straight to the source."
ABOUT AROYA
AROYA is a cannabis production platform that combines industry-leading hardware and software to help cultivators increase yield, scale operations, and achieve consistent quality. Based in Pullman, Washington, and a division of METER Group, Inc., AROYA optimizes and demystifies the entire cannabis production process from seed to package.
For additional information, please visit AROYA.io.
About CannabisNewsWire
CannabisNewsWire (CNW) is an information service that provides (1) access to our news aggregation and syndication servers, (2) CannabisNewsBreaks that summarize corporate news and information, (3) enhanced press release services, (4) social media distribution and optimization services, and (5) a full array of corporate communication solutions. As a multifaceted financial news and content distribution company with an extensive team of contributing journalists and writers, CNW is uniquely positioned to best serve private and public companies that desire to reach a wide audience of investors, consumers, journalists and the general public. CNW has an ever-growing distribution network of more than 5,000 key syndication outlets across the country. By cutting through the overload of information in today's market, CNW brings its clients unparalleled visibility, recognition and brand awareness. CNW is where news, content and information converge.
To receive instant SMS alerts, text CANNABIS to 21000 (U.S. Mobile Phones Only)
For more information please visit https://www.cannabisnewswire.com
Please see full terms of use and disclaimers on the CannabisNewsWire website applicable to all content provided by CNW, wherever published or re-published: http://CNW.fm/Disclaimer
Do you have questions or are you interested in working with CNW? Ask our Editor
CannabisNewsWire (CNW)
Denver, Colorado
www.cannabisnewswire.com
303.498.7722 Office
Editor@CannabisNewsWire.com
CannabisNewsWire is part of the InvestorBrandNetwork.
Third-Party Content
The CNW website may contain Third-Party Content articles and other content submitted by third parties, including articles submitted through the CNW Premium Partnership Program. All opinions, statements and representations expressed by such third parties are theirs alone and do not express or represent the views and opinions of CNW or its affiliates and owners. Content created by third parties is the sole responsibility of such third parties, and CNW does not endorse, guarantee or make representations concerning the accuracy and completeness of any third-party content. You acknowledge that by CNW providing you with this internet portal that makes accessible to you the ability to view third party content through the CNW site, CNW does not undertake any obligation to you as a reader of such content or assume any liability relating to such third-party content. CNW expressly disclaims liability relating to such third-party content. CNW and its members, affiliates, successors, assigns, officers, directors, and partners assume no responsibility or liability that may arise from the third-party content, including, but not limited to, responsibility or liability for claims for defamation, libel, slander, infringement, invasion of privacy and publicity rights, fraud, or misrepresentation, or an private right of action under the federal securities laws of the United States or common law. Notwithstanding the foregoing, CNW reserves the right to remove third-party content at any time in its sole discretion. By viewing this third-party content, you acknowledge that you have viewed, read fully, accepted and agreed to all terms of the Disclaimer at https://www.cannabisnewswire.com/disclaimer.