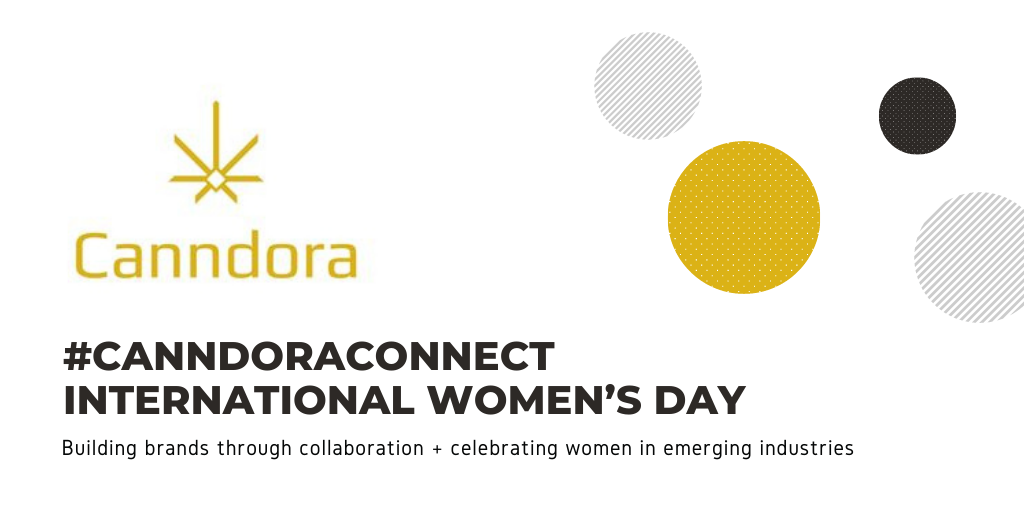 #CanndoraConnect: International Women's Day on March 8th, 2021 offered attendees a unique experience, providing collaboration, networking, inspiration, and advice for women's success in the cannabis and emerging psychedelics industry worldwide. The event featured eleven industry professionals and sold out with over 100 registrants from around the world.
The event featured notable panelists who shared their expertise on critical topics, including bringing products to market in Canada and the science behind plant medicine and its role in women's health.
Speakers Featured:
Susan Chapelle, COO, Purdenza Inc.
Dr. Olga Chernoloz, Chief Scientific Officer, Wake Network
Tijen Yalchin and Ashley Short, Co-Founders, Earth Kisses Sky
Sabrina Ramkellawan, COO & Co-Founder, Knowde Group Inc. & President, Clinical Research Association of Canada
Ashley Athill, CEO, HRVSTR
Terri Smith, CEO, Wake Jamaica LTD.
Trina Fraser, Partner, Brazeau Seller Law
Nicole Giffen, Director of Merchandising, Fire & Flower
Lula Fukar, Founder, Cori
Bridget Hoffer, Co-Founder and CSO, Marigold Marketing & PR
#CanndoraConnect Panel Highlights
Bringing Products to Market in Canada
A great name or strain is only the start, what does it actually take to bring a cannabis product to market in Canada? Our panelists discussed what are retailers and consumers looking for in a cannabis product and what holes are open in the current list of offerings. As well as how the process works and how to stand out in a crowded market.
Plant Medicine and Women: What does Science Say?
Gender differences have largely been left out of cannabis and psychedelics studies, as we know male and female bodies are drastically different and the lack of research & awareness of those key differentiators can cause major systemic issues in how we address women's health such as more women dying of heart attacks and ADHD being underdiagnosed in girls. Our panelists dug deep into the benefits of plant medicine for women, sharing their own inspiring experiences as well as ways for women to thrive in the cannabis and psychedelics industries.
If you missed the event you can watch the recording of both panels here on Marigold PR's Youtube Channel.
The event was made possible with support from presenting partner, Marigold Marketing & PR and media partners:  Cannabis Prospect Magazine, CannabisNewsWire, CFN Media Group, PsyIndex, Cannabis Retailer and PsychedelicNewsWire.
Looking for more great women focused cannabis and psychedelics conversations? Sign up now for WWC Conference, taking place virtually May 26-27th, 2021.